Traditional headshots are usually captured in a studio with a manmade background set up behind the subject. These are the photos you see most often. You had these portraits taken in elementary school, and these photos remain popular today.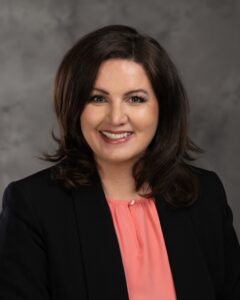 The muddled grey backdrop is decades old and continues to hold steady as our second most popular background. Our most requested background is bright white. For a few years we would use large white rolls of seamless paper, lighting it with a low-lying studio light with a long ugly cord. But now the better studios, including ours, have white backdrops that are lit internally. They look a lot cleaner and more professional.
To the average business professional there are two types of portraits: environment and traditional. There are all sorts of subsets, but we will keep things simple.
Environmental portraits are entirely different. In the place of a grade school backdrop in a studio, these portraits are captured in a more natural environment. These can be greenery in or around an office, a lobby or waiting area or even buildings. Typically, these backgrounds are a little blurry, allowing the eye to wander naturally towards the subject. Sometimes, we will take a headshot in the person's actual work environment. A chef might have his portrait taken in a restaurant with his kitchen in the background, while a dentist might have his examination chair beside him. A car salesman might have the car lot in the background. While these are a little more expensive than other headshots, they provide significant context to the photo.
Environmental portraits tend to be cropped a lot wider to show a little more…environment. A traditional photo is up close with only the head and shoulders showing.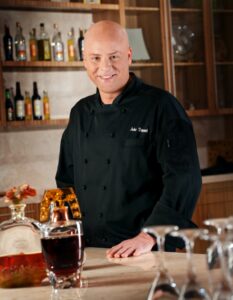 Lighting is another big factor in portrait photography. We prefer to use a two or three light set up, but some clients prefer the flat lighting of a one light kit or beauty dish.
When using more than one light we have one larger, stronger light doing most of the work. A second light provides depth by lighting the side of the face, creating depth and subtle shadows. A third light, often called a hair light, adds more depth and texture by lighting from behind and above.
Flat lighting is used when the subject is lit evenly. While it's not our favorite, we certainly understand it may be necessary in some applications. There are few shadows to be found when we light the subject evenly.
Professionally a good portrait is judged by its use of light, and this is something even the amateur can notice. A well-lit portrait stands out from the rest. Skin tones look real, and hair color is recognizable.
Of course, knowing these things doesn't change the angst people feel before each session. But communicating your wants and needs can help the photographer deliver a photo you can feel good about.
Recent Posts
Archives
Categories
Latest Posts



Search Keywords