Professional Portrait Planning
If you're like most people you have barely given your current headshot more than a passing thought. The current photo is probably pushing a decade old and may have been taken with a cell phone. But if you consider all the places requiring a great portrait, places like LinkedIn, your company website, Match and so many more, you might start rethinking the importance of a great, updated photo.
If you're in the American business world its hard to keep somebody's attention for more than a few moments. It's a fast paced, multitasking world where people read headlines and look at photos, but seldom read on. It's a world where we see a red hexagon on the side of the road, but seldom read the word on the sign.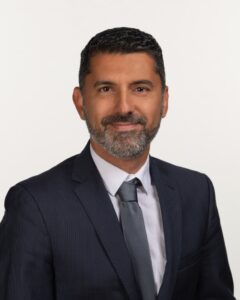 If you're like most people you live with your old photo because getting a new one is difficult. Its challenging because you might have to go to a studio and sit in strange poses. This takes away from your valuable, billable and comfortable workday.
If you're like most people you look in the mirror and see your many imperfections. Then you see yourself in high resolution and those imperfections seem to be highlighted. Getting a new professional portrait makes you uncomfortable and causes you a lot of anxiety.
If this is you, you are in luck. This quick read will give you the knowledge needed to get a great professional portrait. You will know what to tell your photographer to get what you are hoping for, and you will walk in prepared for the sitting. Your next headshot is about to be a great experience and an even better photo. But you can't just scan the headline and look at our pretty portraits. You need to read on.
When it comes to preparing for a portrait session there are a few key pro tips you can take advantage of, especially when it comes to hair, makeup, clothing and jewelry. This part seems the most personal, with many of our clients not always following our suggestions. But these are just suggestions. In the end, every photographer wants their subjects to like their photos. Your photographers will do their best to deliver what you desire.
When you arrive at your portrait session make sure to remind your photographer about your intent. Discuss lighting and cropping. Let the expert know how much of you should be in the picture. Discuss your favorite poses, including any headshots you have seen and like. Your photographer will make an effort to get what you request, then let the artist get everything else usually captured in a photo session. This way there will be no regrets if your idea didn't turn out as desired.
Most head shot studios will have you sit on a stool in their studio. Short people will often find their feet dangling over the floor. Ask for a posing block or something else to place your feet. Your feet are your foundation leading to a strong posture. And a straight back is something your photographer will ask for.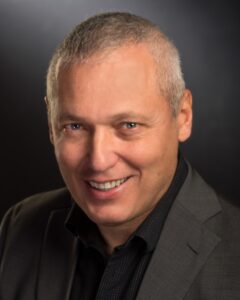 A good photographer will guide the subject through poses you seldom use every day. It might seem uncomfortable, but its only for a moment. And if your photographer asks you to move your head or shoulders, move it slowly until you are told to stop. Moving slowly will get you looking the way your photographer wishes, without moving too far one way, then moving too far the other way.
Most sittings are no more than fifteen minutes if there is no wardrobe change and can be as fast as five minutes. This is important to keep in mind when planning for new professional portraits for the entire team.
Once the session is complete the photographer will typically supply proofs. Some print each proof while others, including our company, email a low-resolution pdf. These proofs are files taken right out of the camera. No retouching or Photoshop magic has been involved. With this in mind, you should select a photo with your favorite pose, with only a little consideration to a flyway hair or wrinkle in a shirt.
Only after you have selected your favorites will the Photoshop magic happen. Expect it to happen lightly. Most photographers want their clients to look their best for this moment in their lives. While occasional clients want to look twenty-five again. You can always ask for additional Photoshop work, especially if you offer direction. Every photographer wants their customers to be happy.
With all this information, your next portrait session should be easy and hassle free. So, update that LinkedIn profile now. It's been a while.
Recent Posts
Archives
Categories
Latest Posts



Search Keywords